BlueSky ETO Brand Management Blog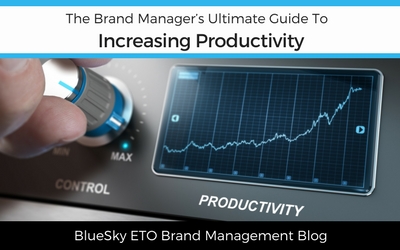 Want to accomplish more in less time? It would be hard to find a brand manager who doesn't. Successful brand management is often about making the most of limited resources, and your most limited resource of all is time. However, rushing or cutting corners in an effort...
read more

Free Brand Marketing Consultation
Contact us for a free, personalized demonstration of BlueSky ETO brand management solutions based on your organization's unique needs.
Free Brand Consultation

Try Live Demo
Experience the easy-to-use power of BlueSky ETO's brand management software with a test flight in our free Live Demo – the Flight Simulator.
Try Live Demo